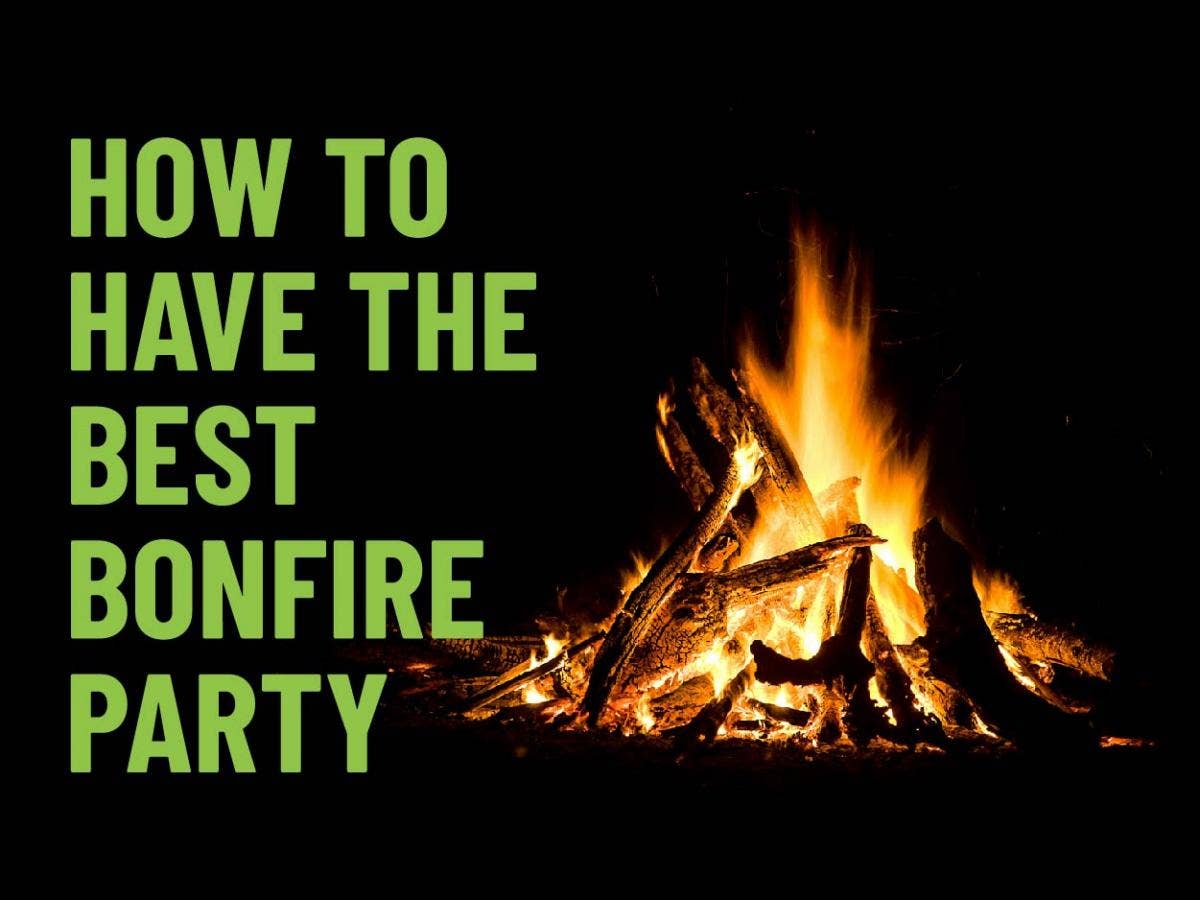 There's almost nothing better than a backyard bonfire party in the summer. It's the perfect place for family and friends to get together to celebrate just about anything - or nothing at all.
Bonfire parties don't have to be complicated - you can keep them as simple as you want. We gathered some great tips on how you can make your backyard bonfire the hit of the season, whether you have it once a summer or once a week.
Here's how you can make your backyard bonfire the best it can be.
Choose a Theme (If You Want)
You don't necessarily have to choose a theme for your backyard bonfire, but it does make things a bit more interesting and fun. A tiki party is what comes to mind first for many people, but you have plenty of other options, too!
Take these themes, for example:
Glow in the dark
Patriotic (perfect for the 4th of July)
Outdoor movie
Beach
Game night
Singalong
Fire - The Main Event
Of course, a bonfire party needs a fire. If you have a fire pit, you're one step ahead of the game. But if you don't, there's no need to worry. There are plenty of other ways that you can create a bonfire. These methods are simple, quick, and a great investment if you don't already have them at your house. 
You can create a bonfire with:
Fire tables
Tabletop fire fixtures
Chimineas
Read up on your city or township laws to make sure you're operating within fire code. The last thing you want is for your bonfire to get out of control, and for it to put your loved ones (and your neighborhood) in danger.
Set It Up
Your bonfire party should be comfortable! Setting up benches, stools, or folding chairs like the ones we stock at Party Tents Direct are perfect for this type of party. You can get our comfy folding chairs in black or white, whatever suits your aesthetic best!  
When the sun goes down, the air will get a bit chillier. Have some blankets on hand for optimum comfort for your guests. If you want to get really cozy, bring some throw pillows out from inside or use some from your patio furniture. A comfortable atmosphere will help everyone enjoy your bonfire party more. The last thing you want is uncomfortable guests!
Hit the Lights
You can create ambiance by setting up tea lights around your backyard, or use the little lights as centerpieces for your tables. Either way, you'll get a little extra light in the space so people can see what they're doing.
You can even make homemade holsters for these tea lights using soup cans! If you're using non-electric tea lights, this technique may help ease your mind about the risk of fire spreading.
An interactive, entertaining version of lights comes in the form of fireworks. Supply some sparklers for guests to play with, or display them in a sand-filled bucket for a super-festive look.
What's on the Menu?
When you think of bonfire food, what do you think of first? Some people gravitate towards hot dogs and brats, while others think of tried-and-true s'mores.
If you fall into the latter category, we have the perfect idea for you - a s'mores bar. Using two of our 48 inch wooden banquet tables, you can set up a station dedicated solely to making s'mores. With this method, you can cut down on mess and keep all the supplies in one place. All you need is s'mores ingredients in cute serving dishes - think graham crackers, marshmallows, and all different types of chocolate. 
There are plenty of other menu options for a bonfire party, though. Here are some more ideas for what you can serve:
Watermelon and cucumber salsa - tastes great on hot dogs!
Cheese and pimiento spread - paired with veggies and crackers, you can't go wrong.
Campfire baked apples - a bit unconventional, but don't knock it 'til you try it!
Oh, the Games You'll Play
Whether your party is kid- or adult-centered, barely anyone can resist a good game among a fun group of people. And if you're not the romping type, you can always jazz up the night with some camp songs around the fire.
But if you do feel like getting a little rowdy with your friends, here are some great bonfire games to try out (and some will really bring back the memories!):
Hide and seek
Kick the can
Telephone
Truth or dare
Two truths and a lie
Charades
Mafia
Scavenger hunt
Red Rover
Your Perfect Bonfire Party
Using these tips as a foundation, you have the freedom to make a backyard bonfire party completely your own. All you need are some great friends, good music, and tasty food, and you're in for a night that no one will soon forget.