40' x 40' Premium Sectional Canopy Pole Party Tent - White
Please Note
: Pole tents are best suited for setup on grass or soft surfaces. Pole tents may be utilized on blacktop or asphalt, but it will require the use of heavy duty stakes and a stake driver for drilling into the ground. Usage on concrete surfaces is
not recommended
.
Our 40' x 40' Premium Sectional Pole Tents are the right choice when you are looking for a party tent that is meant to accommodate very large groups of guests. Pole tents get their classic look from the center tent pole that supports the vinyl tent top, which is then stretched across to the side poles. Our Sectional Pole Tents are easy to setup, made from high-quality commercial-grade materials that are built to last and designed to withstand the wear and tear of being set up and taken down multiple times each year. These pole tents are an excellent addition to any party tent rental or event business, as well as the perfect party tent for your outdoor event, including weddings, graduations, church functions, reunions and more.
Our sectional pole tents feature poles constructed from anodized aluminum, which is a lightweight, ultra-durable alternative to steel poles. Anodized aluminum is highly resistant to rust, corrosion and oxidation, which means it won't leave stains on your vinyl tent top and extending the longevity of your tent.
The 2-piece sectional tent top is constructed from our best quality 18oz blockout PVC vinyl that is 100% waterproof and resistant to mold, mildew, flame and coated to protect against UV rays. All panels have been bonded with 1" heat-sealed seams for added strength and durability. Reinforced aluminum plates have been sewn into all top points for heavy-duty installation. Sidewall ropes have been permanently installed into the tent top (sidewalls sold separately).
40' x 40' Seating Capacity:
133 people for sit down dinners
160 for buffet style dinners
200 people for cathedral (row) seating
320 for stand up, cocktail style parties
A standard event planners rule for comfortable seating is 10 square feet per person to allow for table and chair seating.
Sidewall Requirements:
7ft tall. The finished size height of 7ft sidewalls is 6ft 7in.
Sidewalls are available in 10ft, 15ft, 20ft, and 30ft in length.
Sidewalls are available in Solid and Window styles.
Warranty Information: Our vinyl canopy tents, vinyl tops, and vinyl sidewalls come with a 1-Year Warranty against manufacturer's defects. Warranty does not cover improper installation or misuse. Warranty does not cover wind whip or wind crack damage from the usage of our canopy tents in temperatures below 40 degrees Fahrenheit.
Features:
Our best quality, 18oz blockout vinyl two-piece sectional tent top
Tops are made with mildew resistant, flame retardant material.
Reinforced aluminum plates are sewn into top all points for heavy-duty installation.
All panels are bonded with 1" heat-sealed overlapped seams.
Scalloped valances bond with vinyl binding.
Sidewall rope permanently installed.
Permanently attached 1/2 diameter polyester rope with rope tensioners.
Guy ropes and jump ropes are spliced in at each pole location.
Detailed installation instructions are sewn into a tent top storage bag.
Safety: We only sell or distribute tent tops that use a fire resistant vinyl meeting or exceeding the National Fire Protection Association's fire resistant standards.
Kit Includes:
40' Premium Left Extender Tent Top
40' Premium Right Extender Tent Top
1- 19' Anodized Aluminum Center Pole
16- 7' Anodized Aluminum Side Poles
20 - Heavy Duty Steel Tent Stakes
Heavy Duty PVC Storage bag for tent top and poles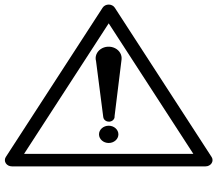 California Prop 65 Warning: This product can expose you to chemicals including PolyVinyl Chloride (PVC), which is known to the State of California to cause cancer and birth defects or other reproductive harm. For more information, click this image or visit
www.P65Warnings.ca.gov
.
SAFETY PRECAUTIONS: Weather is unpredictable, installer/end-user must incorporate knowledge of local weather conditions in accordance with the installation instruction guidelines.
Rain water may collect on the tent fabric perimeter causing "ponding" or "water pocketing". Ensure the tent is installed and tensioned correctly. The additional weight from the water can cause the tent to sag, ponding will get worse. This may cause partial or complete collapse and damage to the top/frame components/and poles.
Wind, Wind/Rain combination can cause rope/ratchet and ground stakes to loosen. This may cause partial or complete collapse and damage to the top/frame components/and poles.
Lightning: Immediately evacuate the tent until the chance of a lightning strike is no longer present.
Snow: Tents, canopies, structures, and shelters are not designed to carry any type of snow loading. These products should not be used if snow of any kind is present, and must be evacuated immediately.
It is very important to do routine maintenance checks on ropes/ratchets and stakes and maintain proper tension on the tent top at all times
More Information

| | |
| --- | --- |
| Product Condition | New |
| Shipping Method | Freight |
| Product Weight | 472 lbs |
| Commercial Grade? | Yes |
| Tent Style | Premium Pole Tent |
| Class | Pole |
| Recommended Surface Use | Blacktop / Asphalt (with Stake Driver), Grass / Soft Surface |
| Tent Components Included | Complete Tent (without Sidewalls) |
| Sidewalls Included? | No |
| Color | White |
| Size | 40' x 40' |
| Tent Width | 40' |
| Tent Area | 1600 sq ft |
| Tent Occupancy | Up to 320 Guests - Standing |
| Tent Top Piece Count | Two Piece |
| Top Material | 18oz PVC Vinyl (620 gram) |
| Custom Printing Available? | No |
| Expandable? | Yes |
| Fabric Translucency | Blockout |
| Low Temperature Threshold | 40 F (4.4 C) |
| UV Resistant | Yes |
| Flame Resistant | Yes |
| Mold and Mildew Resistant | Yes |
| Center Pole? | Yes |
| Center Pole Height | 19' |
| Center Pole Outside Diameter | 4" |
| Side Pole Height | 7' |
| Side Pole Outside Diameter | 1.5" |
| UPC Number | 754972307543 |
Orders will be processed and shipped in 1-3 business days. Should your order be time-sensitive please contact a sales representative about priority shipping methods vs standard shipping.