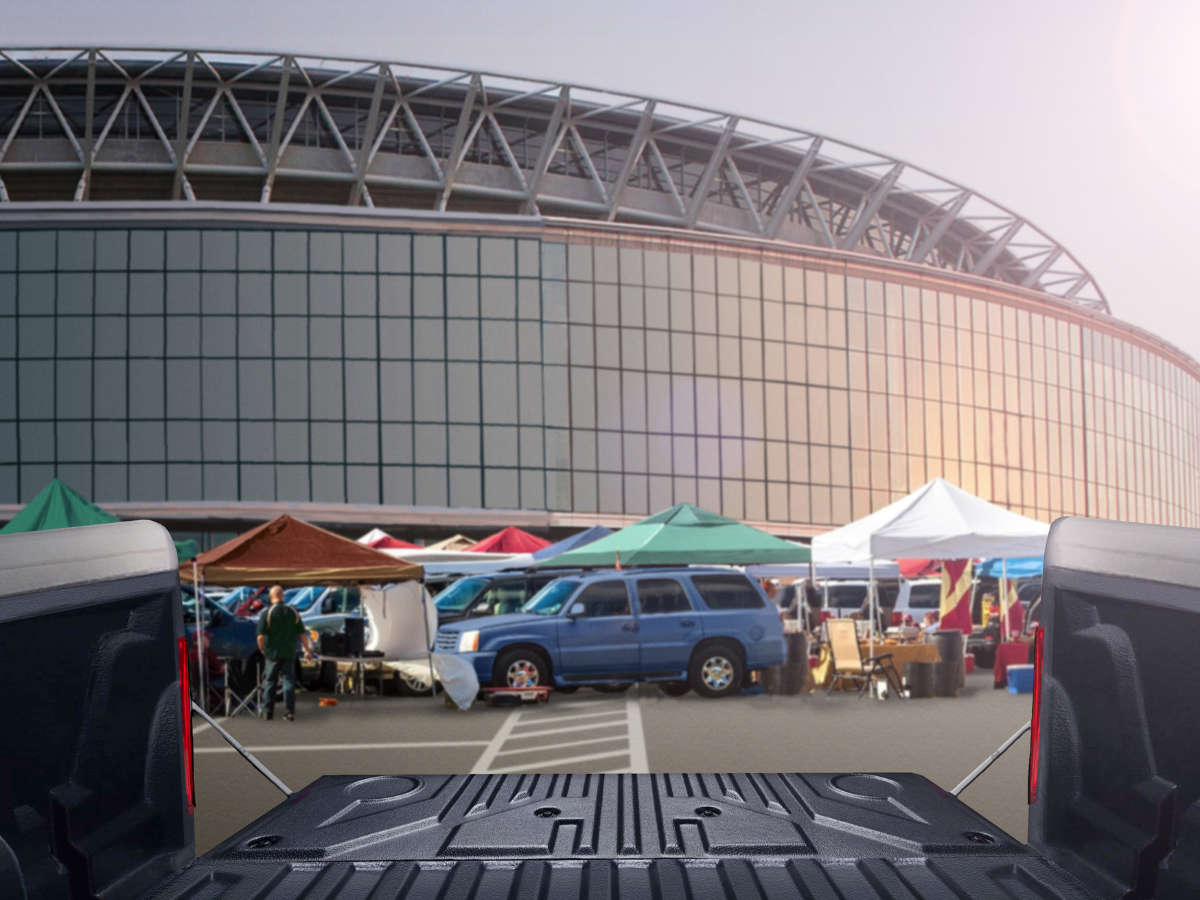 How to Host the Perfect Playoff Tailgate Party
Can you believe it? The NFL playoffs are finally here! Sports fans around the country are gearing up this week to attend or host tailgates and playoff watch parties. As the divisional playoff rounds wrapped up this past weekend, four teams advanced to the AFC & NFC Conference Championship games. This season, the NFL allowed fans back into their stadiums for in-person games. If you have tickets to an upcoming playoff game and plan to tailgate with friends in a stadium parking lot before kick-off, this is your guide on how to host the perfect playoff tailgate party.
Tailgating in Style
Any passionate football fan will tell you Sunday is their favorite day of the week. On this coming Championship Sunday, die-hard fans will arrive early at stadiums in buses, trucks, vans, cars, and RVs to assemble and prepare their tailgate party setups and festivities. A perfect playoff tailgate setup that an experienced fan would create includes equipment like folding chairs, tables, and pop-up party tents.
Pop-up party tents are high-quality temporary canopy tent structures designed for outdoor parties and events. Speedy Tents are popular products amongst fans because they are easy to assemble, portable, and priced at affordable costs. They are also UV/Waterproof, providing fans protection from the weather elements all season long.
At most football games, you may notice tailgate party tents scattered across parking lots. Avid sports fans will often use pop-up party tents to prevent tailgate food from getting wet. Be creative with your tailgate setups by purchasing a pop-up party tent in your favorite team's colors.
Freezing Up in Winter Months
While a pop-up party tent can provide fans with shelter and shade, tailgaters can still get cold from cold weather. Depending on the geographical location of the game, you may consider bringing a portable outdoor patio heater, fire pit, or adding some sidewalls to your 10' x 20' Speedy Pop Up Party Tent. The location of a football team's stadium plays a big part in the tailgating experience for fans. 
For example, the Kansas City Chiefs and the Los Angeles Rams are back in the playoffs. In Los Angeles, California, you would not expect to see Rams fans huddle underneath patio heaters on a 50-70-degree day. In Kansas City, Missouri, on a Championship Sunday night where temperatures are below 40 degrees, outdoor heaters and fire pits are necessities for Chiefs fans.
While some fans may use pop-up party tents all season long, we warn and strongly advise against setting up 50mm pop-up party tents outside during cold temperatures below 40 degrees Fahrenheit. 50mm pop-up party tents should only be set up and used in temperatures above 40 degrees Fahrenheit. Before heading into the stadium for the game, make sure you disassemble and store your pop-up party tent inside your vehicle to use at other games.
Food is a Tailgater's Delight!
Tailgating is a fun experience for sports fans because it is a massive outdoor party with strangers that unify as friends for cookouts and comfort tailgate food. What makes a tailgate party great is that each small group of fans will often have different foods, drinks, and treats to enjoy. You will find tailgate foods like hot dogs, hamburgers, and pulled pork sandwiches cooked on portable grills.
In cities like Kansas City, Missouri, Chiefs fans are known for having barbeques serving up steaks, ribs, smoked brisket, and having chili cookoffs. Whereas Buffalo, New York Billsmafia fans are known to be cooking and serving up smoky BBQ and medium saucy chicken wings.
At Party Tents Direct, We are the party experts and know how to host the perfect tailgate party. We strive every day to help people and provide them with products so that their playoff tailgate parties are great successes.
Other Blogs You Might be interested in:
Know Your Party Tents: Easy Up Pop Up Tents
How Cold Outside Is 'Too Cold' For Your Party Tents?