FREE SHIPPING
On ALL Orders over $39! (excluding tax)
OUR BLOG
Are you on the hunt for the perfect party tent to elevate your gatherings, but you're torn between splurging on a high-quality commercial-grade tent or going for a cheaper, poorly manufactured one? We get it; everyone loves a good deal. But today, we're here to tell you why spending a little more on a heavy-duty canopy from a reputable vendor like Party Tents Direct is---
Read Blog
A Flawless Party Tent, a Perfect Price. Party Tents Direct
A row of high peak tents adorn the lawn. That's when you see her. Not the bride. Not one of the bridesmaids. It's the bride's mom. She's stepping out from a beautiful wedding tent, her eyes watery, her grin glowing with pride and love.
That's why you do what you do. That's why you got into the party tent and event tent business. It's not about the money. It's not because you love parties, weddings, or graduations. It's because deep down, you enjoy knowing that you're contributing to someone's perfect day. You're not in the party rental business. You're in the memories business.
And her face tells you resoundingly that business is good. The high class, heavy duty equipment you acquired from Party Tents Direct decorates those memories like film props. They populate the backgrounds of wedding albums and photo galleries. Their function doesn't begin or end with UV protection or waterproof construction. Those are the simple things. Their main purpose is to help you set the perfect stage for the events you craft. And when people are looking at those wedding photos two years or two decades down the line, they'll still be wowed by how stunning that stage truly was.
Party Tents Direct carries an excellent assortment of high quality party tents to suit your every professional or consumer need. And our pop up tents, frame tents, pole tents, and high peak tents are just the start of our commercial grade offerings.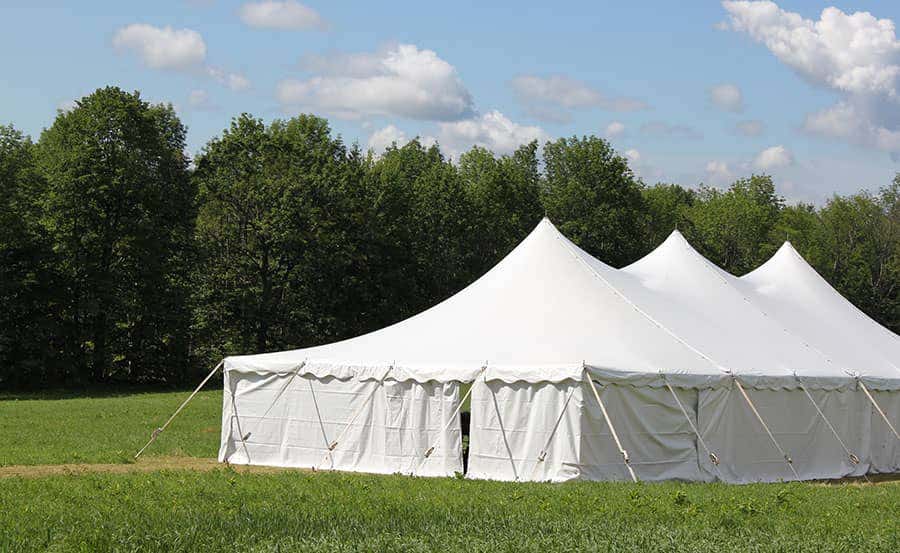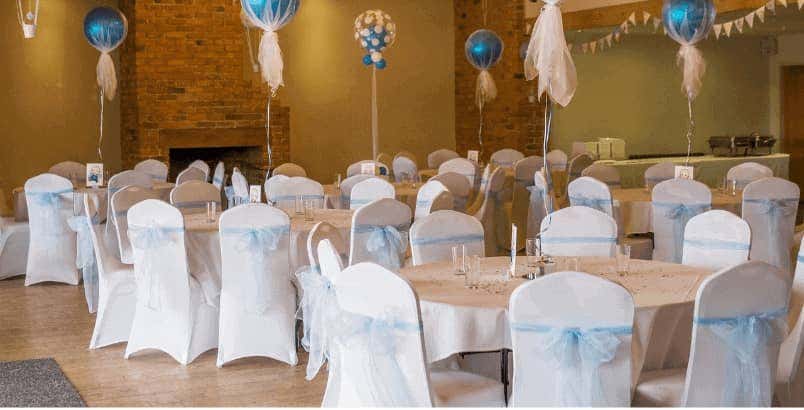 We sell folding tables, folding chairs, dance floors, and air dancers. And we've got all of the tent accessories you could ever need, too, including tarps, tent sidewalls, tent stakes, ratchet straps, sledge hammers, tent repair kits, and so much more.
The birthday parties, weddings, corporate events, graduation parties, and other outdoor events your company gets booked for need to produce incredible memories that will last at least a generation. Your clients at trade shows and craft shows will build connections that reshape your local business climate.
These aren't just party tents. These brilliant canopy shelters house hopes and dreams, even if only for moments at a time. That's your business. And it's our business here at Party Tents Direct, too.
Call our expert staff of party tent aficionados today at 1-888-291-4615. We'd be honored to help you find the perfect commercial quality products to help guide your business through booking after booking. With free shipping on orders of $40-plus and great financing options, there's no better time than the present to acquire your next flawless party tent.